Our offer: Dental Tourism and City Break
Our clinic is preferred by patients seeking  to solve dental problems in a short time and also looking for a high quality. This is guarantee  thanks to  the training of doctors and the latest facilities that we have in our clinic. This service is for patients from other countries, but also those living in other cities. You can contact us by phone or email. Clinic staff speaking in foreign languages ​​(English, French, Italian, Spanish) will answer all your inquiries.
We support you
free transport from the airport to the clinic
information about the possibilities for accommodation
links to partners specializing in travel and accommodation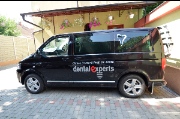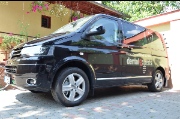 Set an Appointment
You can choose other ways to establish your appointment
You can choose other ways to establish your programming
Please fill in the electronic form (when you have the time). We will assist you in completing your case personally.
Please think about the following documents / additional documents 
Previous conditions
Previous treatments
Previous radiographs
Details about your health
You can ask someone to accompany you
Additional information about Dental Tourism
Camelia
Manager patient